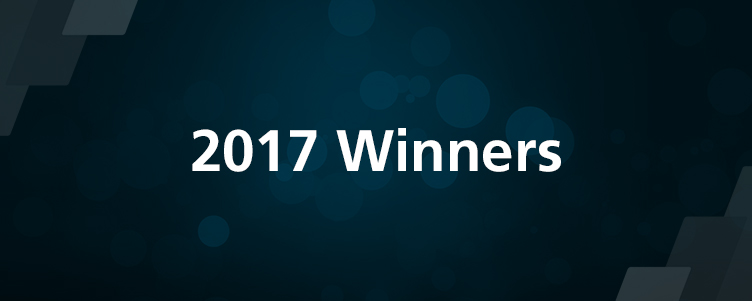 #ActiveAchievers Award 2017
---
And the 2017 State and Territory winners for the Fitness Australia #ActiveAchievers Awards are....
NATIONAL WINNER 2017
Belinda Nelson
Nominated by Donna Egglestone
Donna and Belinda have been training together for two years. Despite having multiple forms of arthritis, in that time Donna has run her first full marathon, returned to a healthy weight, and significantly increased her muscle tone and strength.
This has been achieved by Belinda providing Donna with exceptional training, referrals to others professionals when needed, and extra support when required.
Belinda has inspired Donna to the point that she is now studying nutrition and through exercise is able to manage her symptoms enough so she can focus on her studies.
Tim Sloane
Nominated by Caroline Ferguson

Mid-way through 2016 Tim's 12 week training program helped me prepare for an endurance event. Despite Caroline recovering from a stress fracture in her foot, Tim found a way to train her, both physically and mentally, which allowed her to successfully compete.
Tim always listens and asks questions of his clients, and if there is an injury he seeks professional advice (if required) and modifies his sessions to keep the training challenging, but safe.
Tim goes above and beyond by sending a motivational message to each of his clients every week. He has great variety in his sessions, which keeps his clients inspired and motivated.
Tanya Dunstan
Nominated by Ben Guy

When Ben met Tanya he was depressed, stressed, grieving the loss of a family member and trying to recover from surgery. Through encouragement, generosity of knowledge and energy Tanya created big changes in Ben's life.
Amongst other things Tanya built up Ben's confidence so much that he recently took part in a nation-wide transformation competition and ended up placing top 5 in Darwin.
A true role model, Tanya practices what she preaches. As well as giving so much to help others reach their goals, she is also an athlete who kicks her own goals.

Jeremy Langlois
Nominated by Michelle Santer
Being hypermobile and injury prone meant Michelle was terrified of boot camps and trainers and had almost given up on getting fit. That was until she met Jeremy, who showed Michelle how to exercise correctly to avoid injury, and helped her work towards her goals.
Jeremy consistently meets and manages the expectations of his clients. He listens, is flexible with session times, and provides a safe environment.
Jeremy's goal is to build community and help people with their health and fitness. His caring and patient nature motivates and inspires his clients to be the best they can be.
Anna Liptak
Nominated by Namaaraalee Braun

Before training with Anna, Namaaraalee was anxious and morbidly obese. After signing up for Anna's 8 week healthy habits challenge and given information to make lifestyle changes in a supported holistic way, Namaaraalee's life started to change.
She became less anxious, reached her goal weight which significantly reduced her risk of developing diabetes and heart disease, and went from not being able to walk upstairs without puffing to running long distances. Namaaraalee also began sleeping better, was energised, confident and happy.
And this was all thanks to Anna. Anna is passionate and inspiring and invested in positive lifestyle outcomes for all her clients.
Matthew Lamb
Nominated by Marita Long

Matt's clients cannot praise him enough for his commitment, encouragement and friendliness. They say his sessions are tailored, fun, and challenging.
Marita in particular finds Matt to be inspirational and professional. Despite a serious car accident in his 20's he overcame adversity, and now provides Marita and others with the tools to self-motivate to meet their own goals. Despite getting older, thanks to Matt Marita feels physically and mentally stronger than ever.
For the last 4 years Matt has also supported and encouraged clients through running (voluntarily) endurance programs, which has complemented clients achieving their goals in long distance events'
Catherine Nelson
Nominated by Charlotte Bruning
As a trainer and instructor, Catherine goes over and above and is a wonderful example for others. On top of delivering fabulous engaging classes, she creates connection and community through family fun days, workshops, clothes swaps and more.
When Charlotte joined HIIT Factory she was immediately made to feel welcome by Catherine. So much so that she ditched the cap she was wearing to conceal her hair growing back, and felt comfortable to just be herself.
Not only is Catherine an amazingly fit and inspirational lady, she brings to the industry a fabulous mixture of care, support, love and no-nonsense.